One of our key strenghs is carbon technology and carbon grippers. That is why we are developing and producing carbon endeffectors for wafer handling. We develop and produce all kinds of endeffectors for normal wafers from 5 up to 12 zoll but also for thin or warp wafers. We develop your endeffector system for your specific application.
WAFER HANDLING DEVELOPMENT
With more than 20 years of experience in wafer handling technology, we were the first ones who invented carbon grippers. 
By producing our own carbon plates, our endeffectors provide the needed stiffness, acid resistance and evenness. 
We develop and produce endeffectors for specific applications and difficult circumstances. Through the bernoulli effect our thin-wafer grippers are capable of handling thin wafers with high movemend speed.
Have a look on one of our carbon grippers. Handling an 8 zoll wafer under the inspection lamp to find fingerprints and particles on the surface.
Our high quality made in Austria endeffectors are design to withstand acid, high movement force, heat differences from extrem cold to extrem heat and still high precision and evenness. 
To insure this properties we produce our own carbon plates and process every step very carefully. Due to the watercutting process we are able to create layers without any deviation to insure evenness. 
With over 500 different existing gripper designs we have the fitting endeffector for every specific application. 
THIN AND WARP WAFER HANDLING
Expectations for wafer handling are getting higher and higher. Thin and warp wafer handling requires even more precision and has much less toleranz. Still due to carbon technology and the bernoulli effect we are able to produce high end endeffectors for thin and warp wafer handling
With the bernoulli effect our grippers are capable of handling thin and warp wafers without really touching them. The wafers get attracted by vaccuum through the suction surfaces and at the same time repelled by compressed air through separate air holes.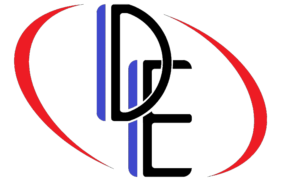 DE DUHS engineering GmbH
Ing. Erich Duhs – Geschäftsführer
St. Magdalenerstrasse 94
9524 St. Magdalen / Villach
AUSTRIA
© DUHS engineering GmbH 2021